Milgard Case Competition A.Y. 2019-20: Call for Application
For undergraduate students of the Department of Economics and Management (University of Pisa) interested on international experiences and on topics about "social responsibility" it's coming a very interesting opportunity.
The Center for Leadership & Social Responsibility at the Milgard School of Business presents the 9th annual undergraduate Case Competition on Social Responsibility on Friday, February 28, 2020.
Teams from select universities are invited (11 domestic and 8 international) to send a team of four students to participate along with their peers from universities world-wide.
COMPETITION TIMELINE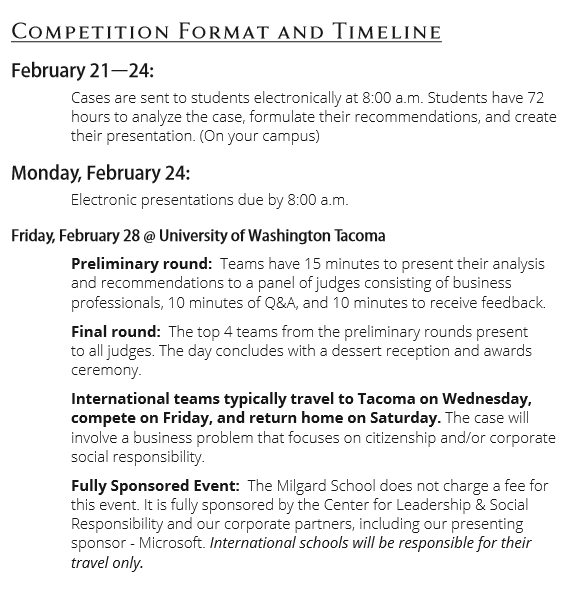 The selected students who will participate in the competition will get three credits (ECTS).
For applying and further information download the Call for Application, the Application Form, the brochure or visit www.tacoma.uw.edu/milgard/clsr/miccsr.