Welcome Activities
The IRO organizes two welcome week sessions for foreign students per year. The programme consists of a meeting with the International coordinator and the IRO staff, a tour of the Department, assistance for the enrolment procedures, various recreational activities with other students, guided tours to Pisa's attractions, and many other interesting activities. During this week the incoming students can get acquainted with our buddies which are very pleased to help the newcomers.
For students coming in the Winter semester 2017/2018 the welcome activities will be held from the 18th to 25th  September 2017.
Download Information Sheet 2017-2018
Download the programme.
Welcome Activities February 2018
Join in us for a real Wine Tasting Tour!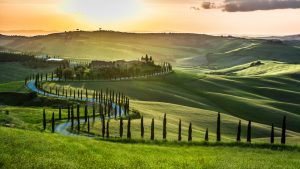 Tuscany is like a great bottle of wine: lovingly created and carefully aged, and the longer you spend contemplating it, the better it gets.
The vineyards of the Etruscan Coast produce prestigious wines. In the Bolgheri area and its surroundings, some of the best Tuscan wines renowned around the world are produced. The Super Tuscan Sassicaia, produced by Tenuta San Guido, is probably the most famous (and expensive) as it's considered one of the finest Italian red wines.
Friday the 23nd February at 14:00 MEETING POINT IRO Office
The Bus will be back to Pisa at around 19:00.
Visiting TERRE DEL MARCHESATO WINERY will be an authentic travel into the history and culture of wine, as well through the experimentation of your senses, leading all of you to know the cellar, the wines and the winery's philosophy.
The tour consists in a visit to the vineyard, a visit to the winery and canteen, accompanied by explanation of the techniques, to end with a wine and olive oil tasting in the tasting hall.
At the end of the Winery tour we will have a visit of the precious little village of Bolgheri, famous for its Viale dei Cipressi that leads to the village and full of small souvenirs shops, bars and restaurants.
The tour costs 10€ to pay directly at the place but we need a confirmation email from you if you'd like to take part at the tour.