Young Scholars Initiative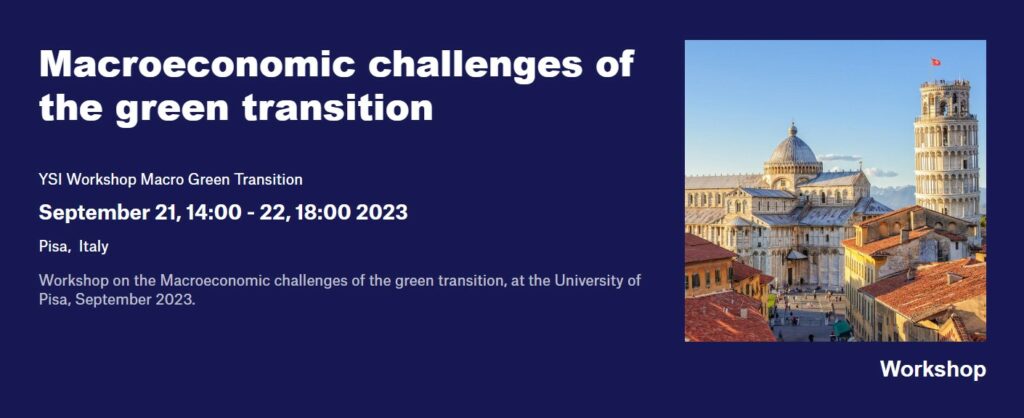 A two-day workshop on the "Macroeconomic Challenges of the Green Transition" is scheduled at the Department of Economics and Management of the University of Pisa, which will be held in the Department's main hall on 21 and 22 September 2023.
The workshop will feature esteemed speakers such as Yannis Dafermos, Andrew Jackson, Tiziano Distefano, and Simone D'Alessandro, as well as presentations from young scholars conducting research in macro and ecological economics.
Further details are available in the attached programme.
Support:
Young Scholars Initiative – Institute for the New Economic Thinking
Department of Economics and Management, University of Pisa.
PRA_2022_41- Wellbeing In a Dematerialized Economy. An RRI Conception
(WIDE-ARC)
---
Download area